Discussion Starter
·
#1
·
The House Judiciary Committee will reportedly meet in emergency session Thursday
for the Democratic majority to mark up a series of gun control bills in the wake of the mass shootings in
Buffalo, New York,
and Uvalde, Texas.
Democrats want to vote on gun control and campaign on GOP opposition to it
as the nation is still roiling from the
shocking murders
of 19 elementary school children and two teachers in Texas by a deranged gunman last week.
They have introduced eight bills related to the issue and are calling their omnibus legislation the "Protecting Our Kids Act."
USSA News, Breaking conservative news, Breaking News, Latest News and Current News from ussanews.com. Breaking news and video. Latest Current News: U.S., World, Economy, Health, Business, Technology, Politics.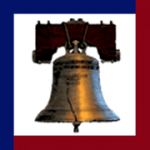 ussanews.com
To amend title 18, United States Code, to provide for an increased age limit on the purchase of certain firearms, prevent gun trafficking, modernize the prohibition on untraceable firearms, encourage the safe storage of firearms, and for other purposes.
www.govtrack.us