You gotta love the Dillon girls. This picture has to be my favorite Dillon shot, it combines my three favorite things in the world; Girls, Guns and Cars.
Here is my all time favorite pictures. This is one of the UFC ring girls.
I need to find one like this.
Take a look at her gun handling skills. Great stance with the AR/M16, and notice her trigger finger position in the pistol shot. I'm in love.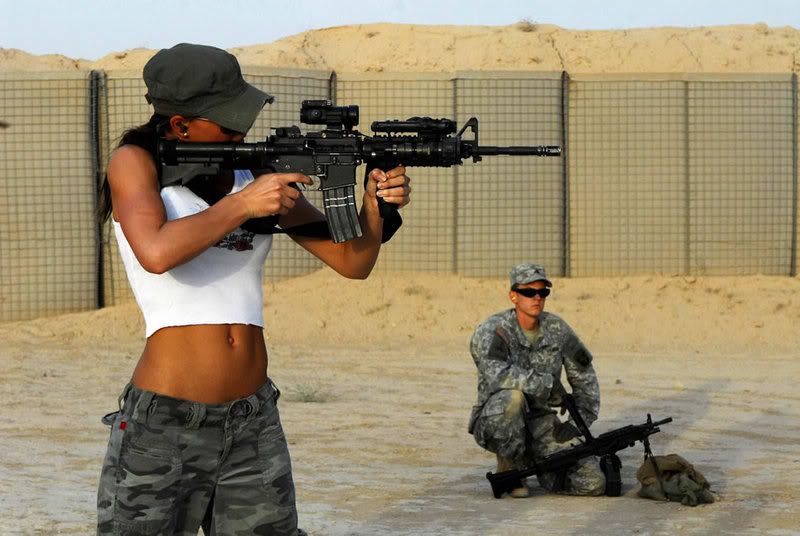 -Derek