Discussion Starter
·
#1
·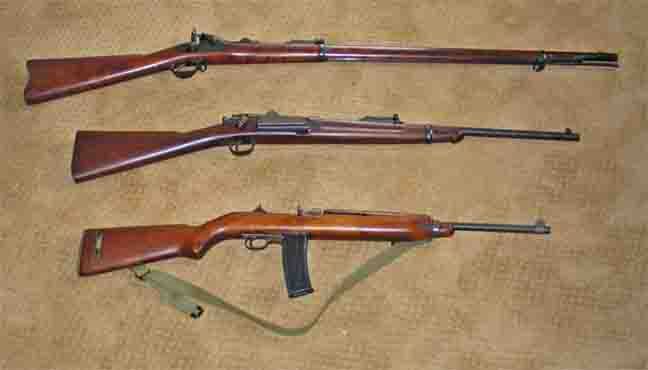 Here are three of our favorite 'old timer's shooters!'
Top: U. S. SPRINGFIELD TRAPDOOR, Model 1884, put into service in 1889 - .45-70 Gov't.
Middle: U. S. SPRINGFIELD KRAG JORGENSEN, Model 1899, Carbine, 30-40 Krag, 22" barrel, manufacture date 1901.
Bottom: QUALITY HARDWARE MFG. CORP. M1, M1A1 Semi-automatic Carbine, caliber 30 carbine, correct BUFFALO ARMS BARREL, Manuf. 1943
We seem to take these out more than any other 'oldies' when we are looking to shoot some
'history guns!' My personal all time favorites are the Krag and the M1 Carbine for just plinking
around in the mountains or desert.