Discussion Starter
·
#1
·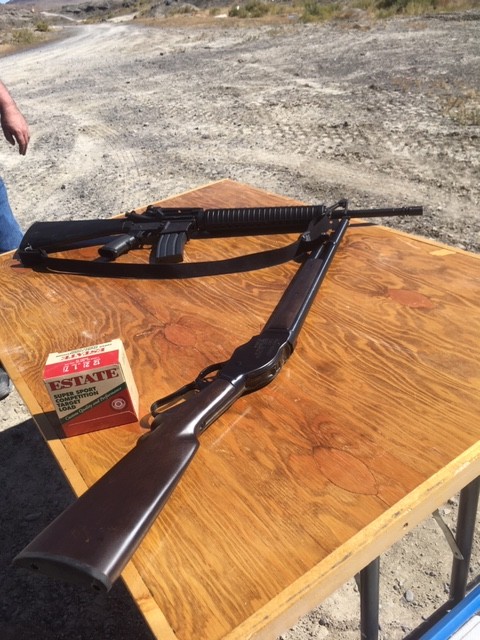 Just got back from a shooting session out in the desert with these two new guns
The AR is an Anderson lower with just about everything else coming from Midway USA under the AR Stoner brand name. Only parts that aren't AR Stoner or Anderson are the butt stock, sling and rear site.
Rifle functioned very well I had a couple jam ups at the start that I attribute to a sticky mag follower on a new mag no other issues in regard to function. Didn't do any shooting beyond around 50 yards today but after dialing the iron sites in I was printing quarter sized groups at that range. I'll spend some time and fine tune it a bit.
The Chinese 1887 Winchester clone surprised me I was expecting a lot of jams, failures to feed failures to eject ect... as I'd read a lot of complaints regarding the more recently made Chinese 1887's I put a box of AA loads through it and it functioned flawlessly. Patterned pretty well too. Wouldn't be the slightest bit afraid to go bird hunting with it though I probably wouldn't want to use it on waterfowl. My only complaint so far is the bill board sized laser engraved Chinese brand name on the right side of the receiver.