Discussion Starter
·
#1
·
A tourist was struck by a stray bullet while walking with his family in Times Square late Sunday afternoon, police sources said — a block from where a 4-year-old girl and two others were struck by gunfire last month.
Samuel Poulin, 21, a Marine, was with his wife, sister and brother-in-law outside the Marriott Hotel on West 45th Street and Broadway when he was hit in the upper back by a ricocheting bullet just after 5:15 p.m., according to the sources and NYPD.
The man was walking with his family outside the hotel when he was hit just before 5:35 p.m., sources said.
nypost.com
The bullet came from a group of CD peddlers.
The Post
reported that Poulin was taken to Bellevue Hospital with non-life-threatening injuries.
An unidentified relative of the victim told The Post on Sunday night that he is doing "fine."
"I'm going to the hospital right now to see him," the woman said when reached by phone.
Poulin is a US Marine who recently graduated with honors from The Citadel — a military college in South Carolina.
Police released surveillance video of the man believed to be the shooter.
New York City's Times Square used to be safe. There wasn't much to fear except maybe that racist Elmo furry creature taunting tourists or the blinding lights triggering epileptic responses...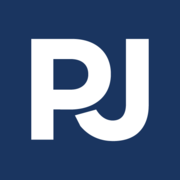 pjmedia.com