How clean is your rifle barrel? And how do you know? What is your cleaning procedure and what chemicals are you using?
I know some clean every outing, some clean 100 rounds, some clean when accuracy goes south and some never clean. Lol
In the past I had been using (borrowed) a Hawkeye borescope $800+ to see what was or wasn't going on inside my barrels.
Four months ago I purchased a Teslong Borescope for $49.99 plus a little shipping. These things work better than anything I've seen and for the money there is no sense in not owning one. I know how NGF members like a bargain... it's a great affordable product that everyone should own.... It would be great for gun show shoppers....I see folks shining lights down the bores of rifles and what not, they aren't really seeing any details... It plugs into a laptop or a phone.
I've borescoped quite a few barrels for people and most are shocked...You would surprised at what does and doesn't work and how clean your barrels really are/aren't....
here is a few of those pics.
Odd ring in the neck area of the chamber....a chamber brush and some solvent got it out.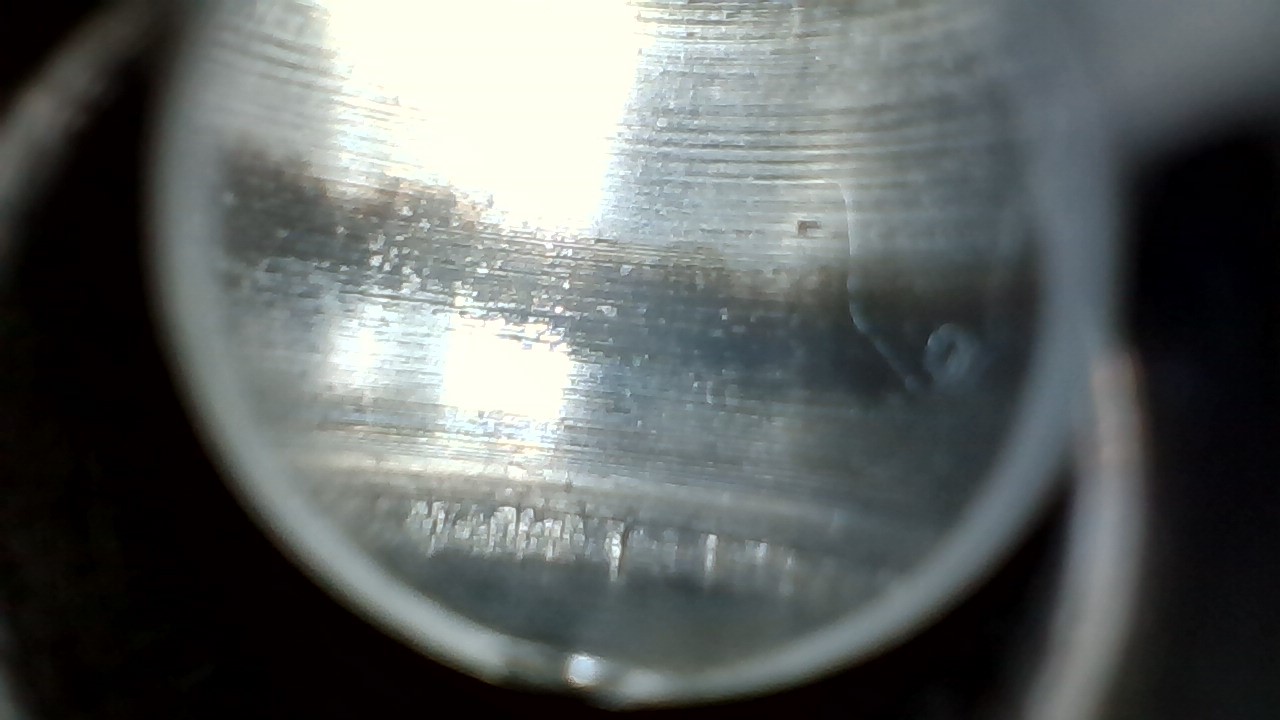 This is a bad carbon ring...this is probably responsible for more guns losing accuracy and shooting like crap......VERY HARD to get clean.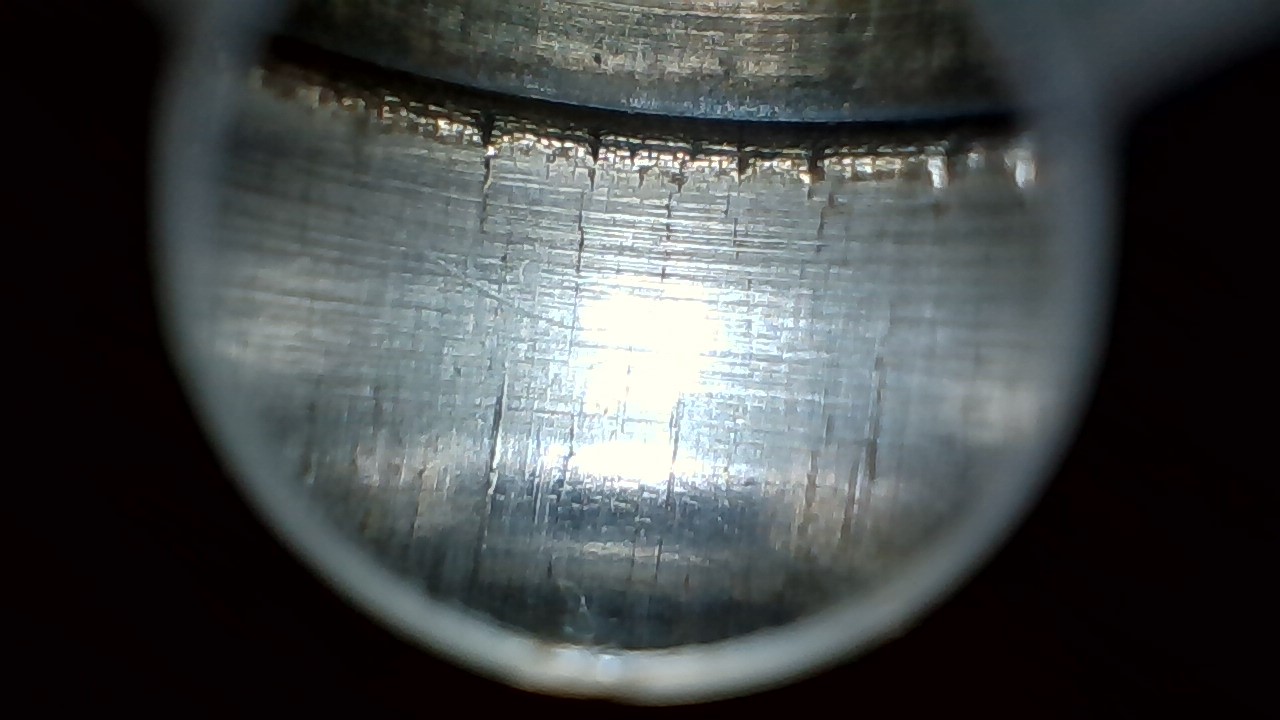 This is a 308 barrel that belongs to the local SWAT guy ...notice the carbon is mostly gone but the firecracking has stripped some copper off the jackets. A good copper solvent and scrubbing took care of this.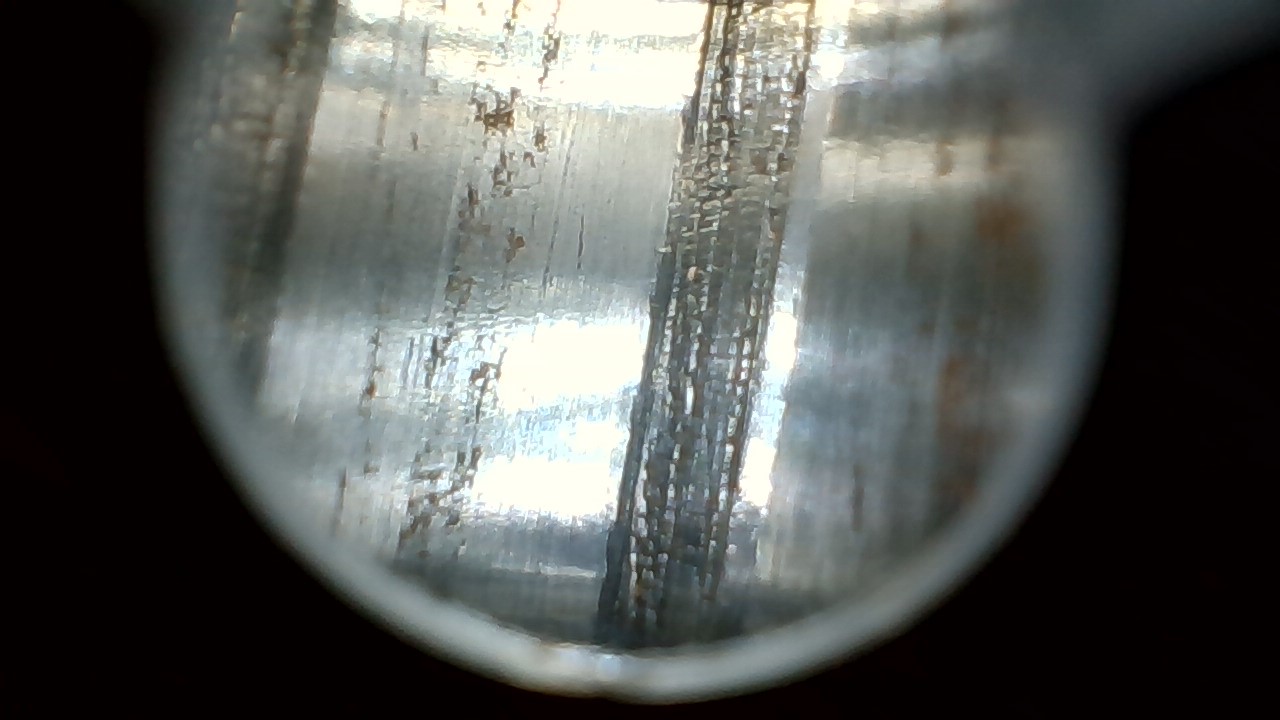 This one of my barrels with about 1200 rounds on it....carbon ring is in check and no carbon or copper build up in the throat area. Firecracking or alligator hide usually starts to show up around 100 or so rounds.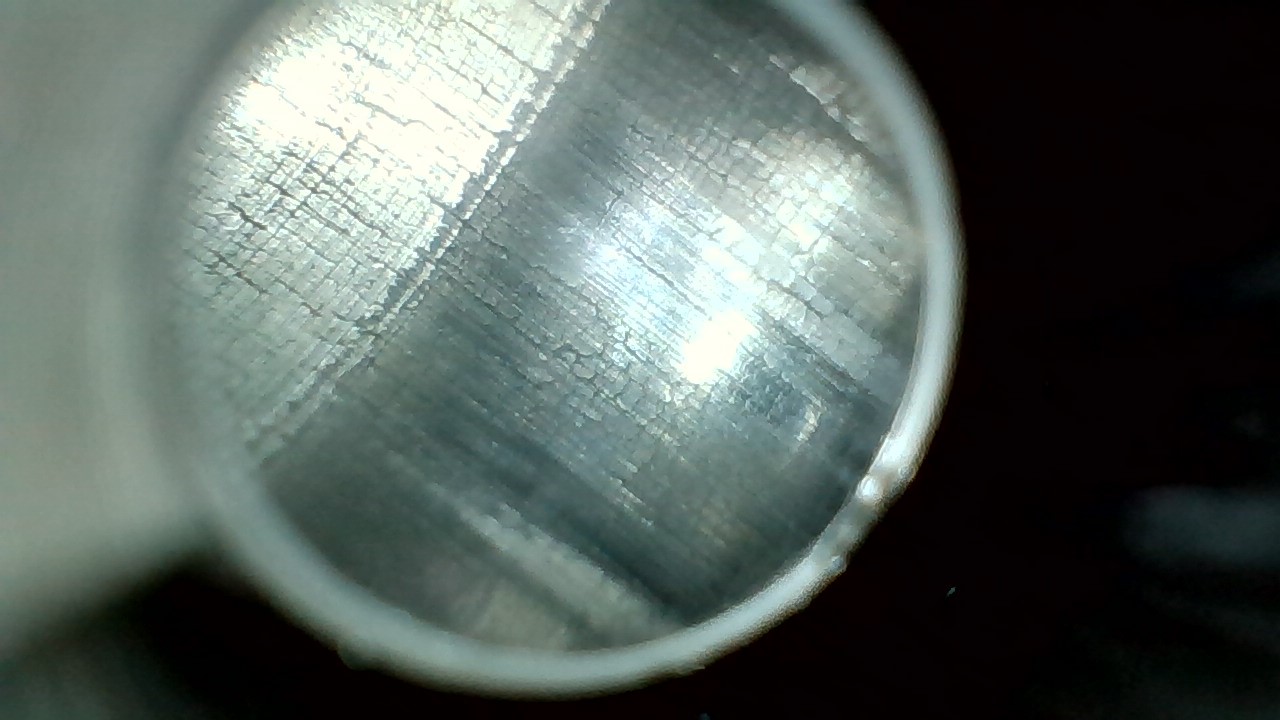 Just for the record I am in no way associated with Teslong just thought it was worth sharing.
https://www.amazon.com/Teslong-Borescope-Side-View-Semi-Rigid-Smartphone/dp/B07TTQF24F