Discussion Starter
·
#1
·
Just ran across this this morning:
So last night my just turned six year old son got a mohawk. No other kid in his school has a mohawk. He is so much braver and cooler than I was at his age.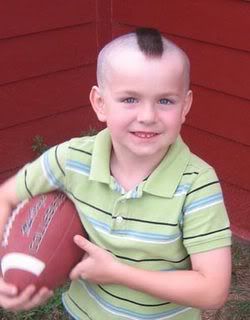 I'm hoping he doesn't catch hell, get scarred for life, and never try something new again. He should be arriving at school about now.
:? Whatchathink? I have my doubts about this.