Discussion Starter
·
#1
·
I was going through a few piles (folders, rather) of digital photos and I found this one.
We were up at the ranch with a bunch of friends - gun nuts, all - and decided it would
be fun to see if we could capture a broad-daylight S&W 500 fireball on (digital) 'film.'
I believe we got this on the second or third try.
It's always amazing to see your hands disappear in a fireball ... a nanosecond before the
pressure wave, then heat wave hits you in the face! Each shot is ... memorable!
If you are addicted to that kind of thing - and I'm afraid it's very addictive - go with the
4" barrel - maxi-horsepower reloads help, too!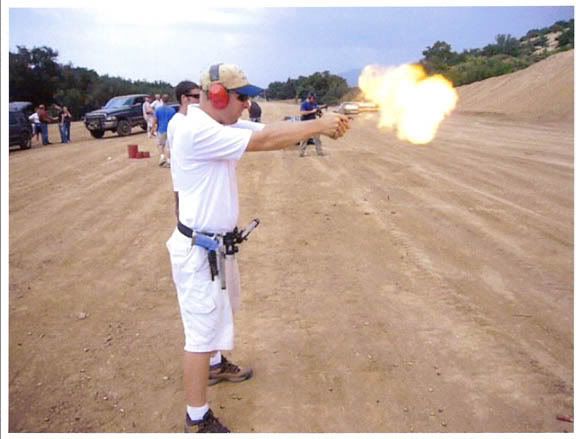 :shock:
:shock:
:shock: :-B-: