Discussion Starter
·
#1
·
Gonna try and post some pics with this. Its my first time and I know there have been troubles with logins and stuff that other people have tried to view on other accounts. I will include descriptions numbered accordingly so hopefully it will be easy to follow. :-B-:
Ok took the advice to make the images pop up on the page. Hopefully it will work for all to see. Live and learn, thanks for the tip, I appreciate it. Still looking for info on the Para P12 and guide rod, and the Parker Hale. Looking for any info or input on the Parker Hale as well. Thanks for looking. Comments or opinions welcome.
The images are of the largest quality that will fit on Photobucket. So if you have a slow connection it might take a couple mins. I left them large like that so they can be seen better
The numbers are at the bottom of the photos, and the descriptions are at the bottom beneath the photos, so the descriptions are for the photos above them each numbered accordingly.
1.
1. Remington 870 Express Super Magnum w/pistol grip butt stock.
2.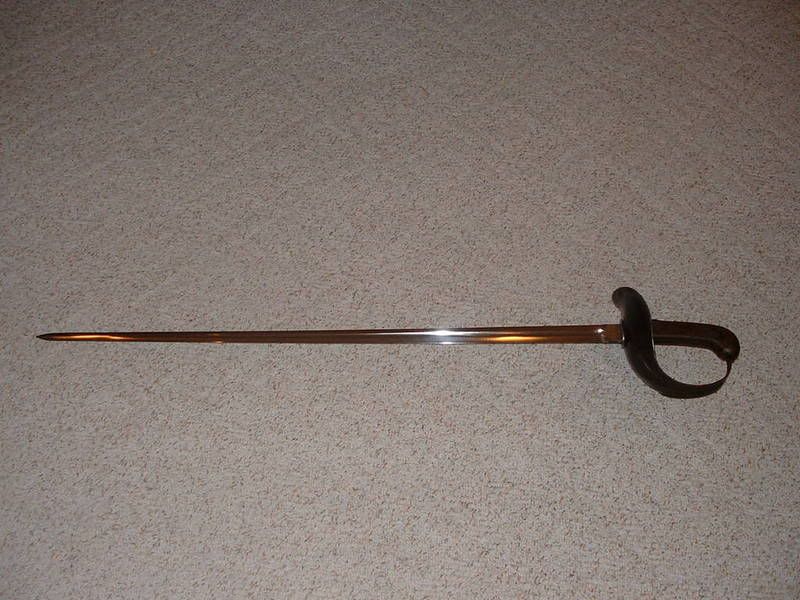 2. Patton Sabre made in 1918. It was quite dirty and had some light rust when I bought it. It cleaned up quite nice with some polish, and elbow grease...
3.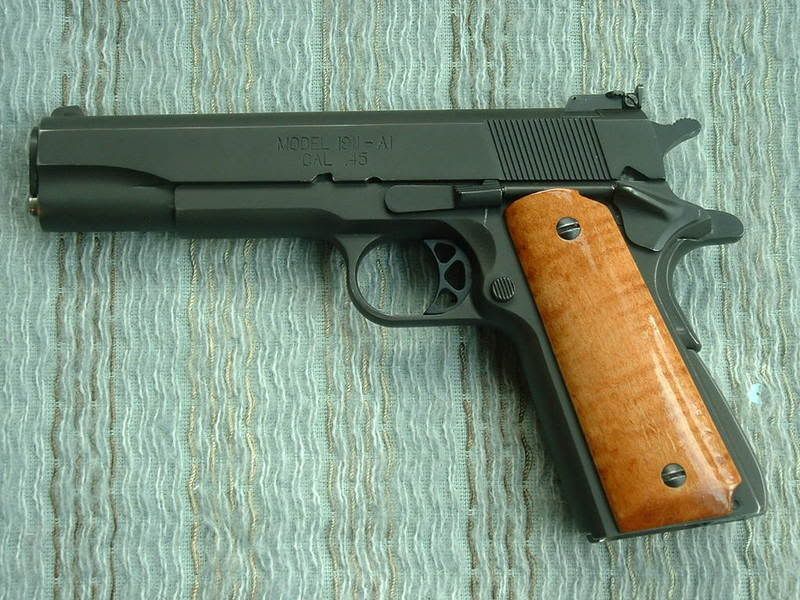 3. Springfield Armory Mil-Spec 1911 .45ACP my first ever gun and my favorite pistol. I find it to be amazingly accurate, but I haven't really shot a lot of 1911 style pistols. But this honey hits what I shoot at.
4.
4. Para Ordnance P12 .45 ACP. Double stack mag 12 rd. capacity. I bought some Hogue grips for it and they feel nice when shooting. It doesn't come apart like a standard 1911 style pistol, its got a big barrel at the end. I am trying to find a full length guide rod for it, but haven't had much luck. Hopefully the gun show will produce some results.
5.
5. DWM Luger 1918/1920 double stamp. It is functioning and I have shot it a few times. In my opinion the Luger pistol has been the finest pistol that I have ever shot before. I would recommend that anyone who hasn't should take any opportunity that arises to shoot one. All matching #s except mag.
6.
6. Parker Hale .308 Winchester. The muzzle brake was on it when I bought it from a buddy for a good deal. Loud as hell, but doesn't have a lot of recoil. Not too concerned about recoil tho. Check out T-rex rifle (if I remember it was something like a .577 cal) on Youtube for a good laugh if you're worried about recoil....I took it to a guy in a gun store he said it was an old Mauser model that had been sporterized. I dunno, and don't know much about Parker Hale, so if anyone has any opinions or info, I'd be happy to hear. I thought it was some kind of Safari model, but I couldn't find anything in a gun book about it, just ones that looked similar and similar values.
7.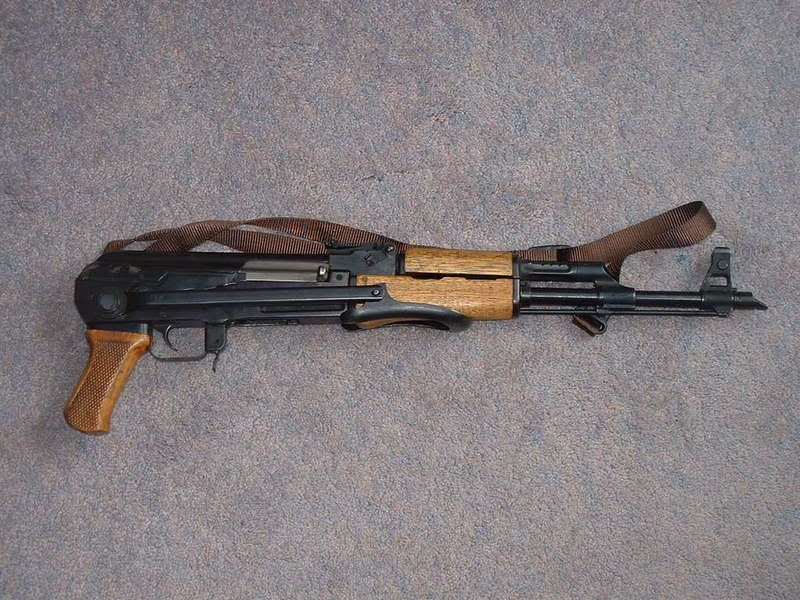 7. Poly Tech AK-47 7.62x39 with under folding stock. Never had any problems with this gun before. I am able to hit a 5 gallon propane tank at probly 300 or so meters with no problems with this baby. Quite surprising I will admit. Probly more the gun than my aim
8.
8. Mosin Nagant M44. I think its Ishevsk Arsenal. Looks good to me. I like the way it shoots. The numbers are matched according to the stamp. It appears that the stamp could have been ground down, but I'm not sure 100%. The barrel stamp and the bolt stamp are the same. The stamp on the barrel looks untampered with, but the one on the bolt is harder to tell because the stamps looks like it has been there forever, and I can't make out any old stamp marks either. All in all a good shooter.
9.
9. Enfield MK1 No. 4 .303 Brit. My overall favorite rifle to shoot. The numbers are electro penciled to match. But it is a great shooter, and very accurate. I can hit that same propane tank out of those sights I don't like on it. Took some getting used to for me. Its heavy, so the recoil isn't bad either. Great gun.