Discussion Starter
·
#1
·
I bought some new grips to try out on my 45. There Ergo Grip brand, hard plastic and heavily textured. There is quite a bit more traction than the standard wood/checkered grip that I prefer. If you like a rock solid grip this might be for you, however one drawback could be that if you get a poor firing grip, readjusting isnt as easy with all that texture. When I ordered these, I thought they were heavily textured rubber, not hard plastic, We'll see if they stay.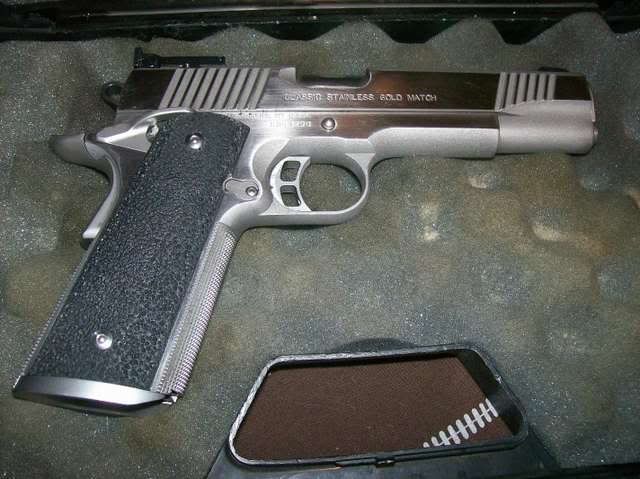 I also have some of the Hogue brand rubber grips on my 10mm, as you can see, they have finger grooves. They have a good amount of grip, and the finger grooves help with the recoil of the 10, but just dont seem to feel right by adding bulk to the grip. Again, I would prefer to have some aggressive checkering and nice looking wood grips. As far as checkering goes I have 20 and 30 lpi cut on different guns and like the 20 better; it provides a very solid grip.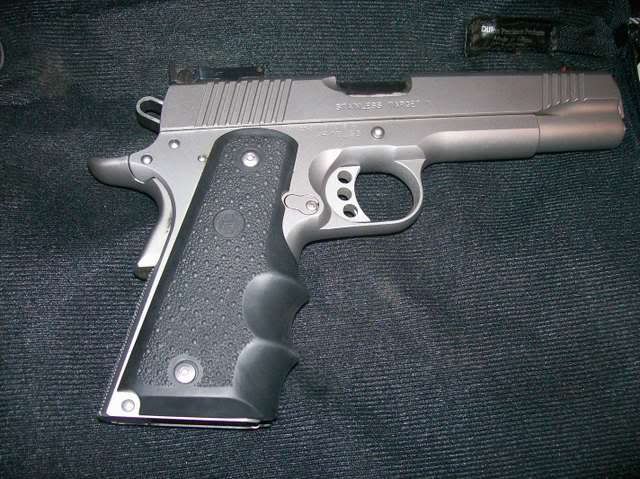 Asthetically, I prefer bone or stag with wood a close second.